Howard University Chadwick A. Boseman College of Fine Arts Announces the Capri Holdings Fashion and Merchandising Scholars Fund
August 8, 2022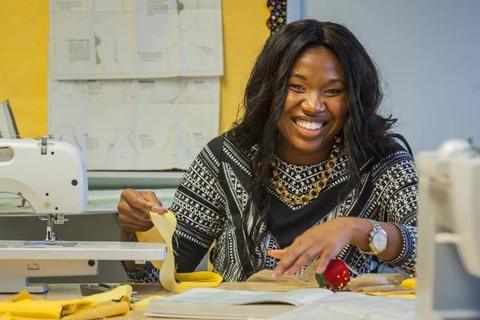 WASHINGTON – The Howard University Chadwick A. Boseman College of Fine Arts announced a gift from the Capri Holdings Foundation for the Advancement of Diversity in Fashion to establish the Capri Holdings Fashion and Merchandising Scholars Fund. Howard University is one of four institutions Capri Holdings is partnering with to provide scholarships for nearly 100 students from historically underrepresented communities who are pursuing degrees in fashion and merchandising over the next four years. 
"Thank you to Capri Holdings for this opportunity that is being afforded to Howard University students. The fashion design program was initiated in the Fall of 2011 to prepare the next generation of artist-scholars and designers for careers in fashion design and related industries," said Phylicia Rashad, dean of the Chadwick A. Boseman College of Fine Arts. "While our interdisciplinary program focuses specifically on critical elements of forecasting, production, evaluation, branding and sustainability of textiles, apparel, and home furnishings in a global marketplace, we are committed to nurturing socially conscious leaders who can visually and verbally articulate their ideas and compete locally, nationally and globally. Without a doubt, our partners are essential in our efforts to meet the needs of the students as well as industry demands."
Read the full article at the Dig.
Categories
Homepage Featured