"30 years in the making": Actor Anthony Anderson graduates from Howard University
August 8, 2022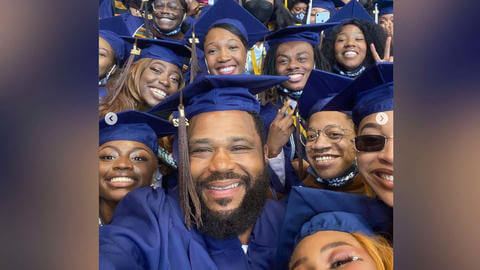 Actor Anthony Anderson has fulfilled a dream 30 years in the making – graduating from Howard University. The 51-year-old received a bachelor of fine arts degree from the historically black university last week.
"To quote Biggie, 'IT WAS ALL A DREAM!' Words can't begin to describe the emotional roller coaster I'm on right now," Anderson wrote on Instagram, sharing shots from the commencement. "It's literally been 30 years in the making."
"This spring I was finally able to complete the work to graduate from Howard University with a BFA degree from the Chadwick A. Boseman College of Fine Arts!" Anderson said. The university named its fine arts college after Boseman, who was an alumnus of the school, after he died in 2020.
Categories